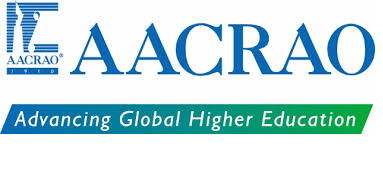 American Association of Collegiate Registrars and Admissions Officers
Cost Effective Content Migration and Conversion
AACRAO is a non-profit, voluntary, professional association of more than 11,000 higher education professionals.
American Association of Collegiate Registrars and Admissions Officers.
AACRAO represents institutions in every part of the higher education community.
Cost Effective Content Migration and Conversion
Migrating content from high cost, high risk legacy platforms into contemporary and lower cost file storage or ECM platforms is very effective way to reduce the cost and risks associated with retaining content that has value to your organisation.
Making the business case for a migration becomes much easier if it can be achieved in a manner which both cost effective and provides absolute confidence in its accuracy and execution.
Learn in this case study how we helped our client to make that confident business case and exceeded their expectations by leveraging our experience and efficiency built-up over 100's of content migration projects.
"The results exceeded our expectations"
Greg, AACRAO
Situation
The American Association of Collegiate Registrars and Admissions Officers (AACRAO) is a non-profit, voluntary, professional association of more than 11,000 higher education professionals who represent approximately 2,600 institutions in more than 40 countries. Its mission is to provide professional development, guidelines, and voluntary standards to be used by higher education officials regarding the best practices in records management, admissions, enrollment management, administrative information technology, and student services.
With it's focus on best practice in records management AACRAO had previously adopted and successfully used best-in-class capture systems and storage repositories. Primarily this was for processing content received on paper as digital images.
Driven by a reconciliation of it's organisation and a successful move away from paper based inputs AACRAO wanted to make a business case to preserve some valued content without incurring the costs and risks associated with the current repository.
AACRAO's challenge to us was to reduce the cost of migration and ownership of the content in order to enable them to retain the value of that content to the business.
Migration Challenges
Extraction of a substantial quantity of content from an older electronic document management system.
Conversion of legacy single page TIF images into multipage PDF.
Conversion of images in mono, greyscale and colour using a variety of compression formats.
Building a new directory structure and implementing new file naming conventions.
A requirement to deal with data exceptions.
A need, naturally, to deliver confidence in the extracted content.
Migration Solution
Discovery Phase – Trial Migration.
Single step migration from source to destination with on-the-fly conversion.
Successfully built a new directory structure.
Migrated all required content and meta data.
Migration tracking and reporting
Migration as a service.
Benefits of Migration
Reduced risk
With the content successfully migrated the client :
Mitigated risks associated with legacy platforms – such as potential system failure, stability, backup and restore challenges.
Reduced their exposure to skills or expertise shortages incumbent with managing legacy systems.
Reduced costs
Migrating away from a legacy content management system cleared a pathway to reduced costs:
Aging hardware could be decommissioned with support, hosting and electricity costs eliminated.
Service and skills costs reduced.
Maintained Value
Leveraging our cost effective services AACRAO was able to maintain the value of the content to the organisation.
Benefits of Migration as a Service
Reduced Cost
Cost was reduced by outsourcing the legacy system migration because:
The client did not have to invest in significant additional staff or contractor time.
The client did not have to spend time on evaluation and procurement of a migration tool.
Known Cost
Costs for the project were known from the outset because:
The successful trial agreed the parameters and cost for the migration.
The agreed cost was for the delivering the entire migration.
Smoother Journey
Choosing migration as a service from Ensentia gained AACRAO a service partner to supplement their existing expertise. This enabled a smoother journey for the migration because:
Decision making is simplified by the ability to leverage our experience.
Problems are solved and challenges are overcome more swiftly.
Risk is shared with or outsourced to the partner.
How Ensentia Can Help You
We are experts in migrating content between systems with a specific focus on migration to SharePoint and Office 365. Get in touch with us for a free consultation.