Migration of Electronic Content Management Systems to SharePoint
We specialize in the migration of non-Microsoft Electronic Content Management (ECM) Systems into SharePoint. This could include document management (DM) or records management (EDRMS) systems. Some of the more popular repositories are listed below.
Migration of WCM Systems to SharePoint
Migration of non-Microsoft WCM platforms into SharePoint.
Do You Want To Know More About Migration?
Please get in touch. Or alternatively read some of the articles listed below.
More On Migration

5 Ways Content Migration as a Service (CMaaS) Can Help
-
A typical first step in many migration projects is to research, select and procure a migration tool. Content Migration as a Service (CMaaS) changes this concept. CMaaS also delivers the outcome not just the means to achieve it. Sometimes CMaaS is a better approach for your scenario. We have put together some examples of how […]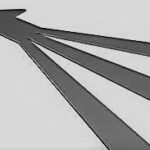 Simple – 3 Simple Benefits of Content Consolidation
-
Every business we have ever worked with has content stored in multiple places. Content consolidation is the act of distilling the number of such repositories down to the minimum and in each case the best for the content concerned. Consolidation invariably entails migrating content out of and retiring legacy repositories. We can migrate these repositories […]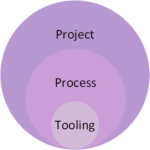 Simple – Content Migration in 3 Headings
-
We specialise in content migration with a specific focus on migration to SharePoint. Put simply we help our customers to deliver their Migration Projects by building robust Content Migration Processes leveraging our Content Migration Tooling. See also https://ensentia.com/whatwedo/migration/ Migration Project Content typically refers to document content (Word; PDF; Excel etc), or HTML presented content (Web […]