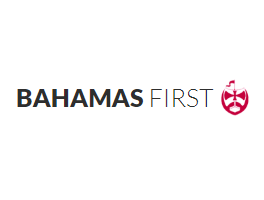 Bahamas First
Reducing risk and improving the business with a migration to SharePoint
A migration from a legacy electronic content management system
A migration into SharePoint On-Premises
Proudly delivering for the first locally-established general insurance company in The Bahamas
A Content Migration to SharePoint
All migration journeys are about the destination. Now when the destination is in the Bahamas you know that it is going to be good. Learn in this case study how we turned good to great by integrating our expertise with the Bahamas First team.
"We are very satisfied with Ensentia. Very Professional."
Michael, Bahamas First
Situation
The Bahamas First General Insurance Company (Bahamas First) is the first locally-established general insurance company in The Bahamas.
As a pioneering company the organisation had been early to adopt and implement electronic document management technology to achieve best practice in information management.
Bahamas First had successfully implemented electronic document management both for operational documentation and case management. The later pertaining to it's core insurance business.
As electronic document management technologies have, in recent years, consolidated to larger vendors such as Microsoft the organisation identified certain legacy content management systems as both a risk to be reduced and opportunity to improve the business.
Requirements were duly identified of which the most crucial were to safeguard and improve access to historic client records whilst ensuring important meta data was retained during any migration.
Migration Challenges
Migration of a substantial quantity of content from an older electronic document management system no longer supported by its vendor.
Requirement to migrate document author identities for users not in Active Directory.
Stability issues being experienced with the infrastructure hosting the source content.
Migration of important client documents.
Migration of content between data centers.
Migration Solution
Discovery Phase – Trial Migration.
Single step migration from source to Microsoft SharePoint on-premises.
Successfully replicated the existing file plan.
Addressed source stability issues.
Migrated between data centers.
Migrated all required content and meta data.
Migrated historic author identities.
Transformed content and meta data where necessary.
Migration tracking and reporting
Migration as a service.
Benefits of Migrating to SharePoint
Reduced risk
With content migrated to SharePoint the client successfully:
Mitigated risks associated with legacy platforms – such as potential system failure, stability, backup and restore challenges.
Reduced their exposure to skills or expertise shortages incumbent with managing legacy systems.
Reduced costs
Migrating away from a legacy content management system cleared a pathway to reduced costs:
Aging hardware could be decommissioned with support, hosting and electricity costs reduced.
As SharePoint is a common platform professional services and future migration costs should the client wish to move to cloud are greatly reduced.
Increased content discoverability
With the inherent capability and performance of the SharePoint search engine now applied to the migrated content the client gained:
Improved content search
Increased scalability
Better ranking
Query Suggestions
Query Rules
Results refiners
Increased efficiency
The successful migration from a legacy ECM system to SharePoint delivered efficiencies;
Single search – Ability to find all content in a single search from SharePoint.
Single knowledge set – The requirement to only learn and master a single electronic content management system.
Single administration point – Only a single system for which to set permissions and execute other administrative and governance activities.
Benefits of Migration as a Service
Reduced Cost
Cost was reduced by outsourcing the legacy system migration because:
The client did not have to invest in significant additional staff or contractor time.
Time did not have to spend time on evaluation and procurement of a migration tool.
Known Cost
Costs for the project were known from the outset because:
The successful trial agreed the parameters and cost for the migration.
The agreed cost was for the delivering the entire migration.
Smoother Journey
Choosing migration as a service from Ensentia gained Bahamas First a service partner. This enabled a smoother journey for the migration because:
Decision making is simplified by the ability to leverage our experience.
Problems are solved and challenges are overcome more swiftly.
Risk is shared with or outsourced to the partner.
How Ensentia Can Help You
We are experts in migrating content between systems with a specific focus on migration to SharePoint and Office 365. Get in touch with us for a free consultation.