Migrating content from high cost, high risk legacy platforms into contemporary and lower cost file storage or ECM platforms is very effective way to reduce the cost and risks associated with retaining content that has value to your organization.
Ensentia specialize in High Quality cost effective content migration.
"I thought it would cost us more"
Client
This process is not without its challenges. Learn in this case study how we resolved the combined challenges of;
Migrating Content
Restructuring Content
Realigning Content
Content service platforms are often functionally different. When content is moved between functionally different platforms the content often needs to be restructured and realigned to take account of how content is most effectively stored in the destination.
This challenge is acutely felt when migrating content out of M-Files (which classifies and structures content based on meta data) into content platforms that require a folder structure. Content, in this instance, needs to be re-foldered.
This challenge is magnified if content already stored in the destination and content needs to be realigned to that existing structure. Content needs to be realigned.
Situation
A global re-insurance specialist had an existing M-Files system which contained older content for which new material was being created and stored in another location.
The organization wished to consolidate to a single system in order to reduce cost and improve user experience and productivity.
Content Migration
The Ensentia Adaptive Migration platform had existing connectors for the source and destination which enables full fidelity content migration without the cost or risk of custom development.
The Ensentia connector for M-Files supports document classes, meta data, hierarchical meta data, version histories, file format conversion and more.
Content Restructuring
The Ensentia Adaptive Migration platform has a built in configurable Re-foldering interface. In the instance of an M-Files migration this allows a folder structure to be created in the destination based upon the meta data associated with a document.
# Configure the refoldering based upon meta data

$

refolderDocument

=

$

sourceConnectionParameters

.

ReFolderDocument

$

refolderingConfig

=

Get

-

AMConfig

-

ConfigurableObject

$

refolderDocument

$

refolderingConfig

.

ReFolderFromMetaData

=

$

true

;

$

refolderingConfig

.

ReFolderFromConcatenatedPath

=

$

false

;

$

refolderingConfig

.

FolderFields

.

Add

(

"Code"

)

;

$

refolderingConfig

.

FolderFields

.

Add

(

"Class groups"

)

;

$

refolderingConfig

.

FolderFields

.

Add

(

"Class"

)

;
Content Realignment
The Ensentia Advanced Re-Foldering engine has a lookup ability. Where legacy content needs to be realigned it is often the case that the as is and to be values are known. For example new client names or codes. In order for the content to be realigned the client only needs to provide a table of the old and new values and the engine knows where to be place the content, often merging it into an existing restructure.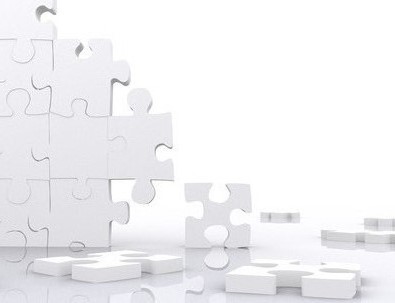 Benefits of Migrating with Ensentia
In this instance the client felt that an awkward migration was simplified, accelerated and improved by working with an experienced partner and a pre-existing software solution.
This enabled the content to be migrated, restructure and re-aligned within budget.
How Ensentia Can Help You
We are experts in migrating content between systems with a specific focus on migration to SharePoint and Office 365. Get in touch with us for a free consultation.