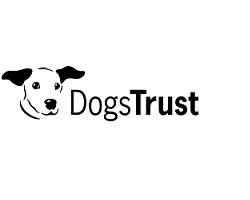 Dogs Trust
Reducing cost and increasing functionality by consolidating to Office 365
Founded in 1891, Dogs Trust is the largest dog welfare charity in the UK.
Reducing cost and increasing functionality by implementing new technologies.
Platform Consolidation.
A Content Migration to SharePoint Online (Office 365)
Learn in this case study how we help helped the UK's leading Dog welfare charity achieve the benefits of platform consolidation.
"The process went very well, the service was excellent, the work was completed promptly and with helpful advice."
Head of Finance, Dogs Trust
Situation
Founded in 1891, Dogs Trust is the largest dog welfare charity in the UK.
As a progressive organization Dogs Trust had been an early adopter of document imaging and document management technology. Whilst this foresight had provided significant benefits for the organisation one of the document management systems employed had become expensive to maintain.
Adoption of Office 365 presented an opportunity to reduce cost and increase compliance opportunities by migrating content required into SharePoint Online.
Challenge
Migration of millions of documents and meta data from an older document management system source to into SharePoint Online.
High volume of source documents.
Older imaging file formats in use in the source.
Different document types in the source.
Different document profiles in the source.
Minimal tolerance for data loss.
Source archive still being updated.
Solution
Migration of documents and meta data into SharePoint Online.
Design of and migration into a file plan that aligned with the anticipated disposition policies for financial data.
High performance, high volume migration process.
Reconciliation of source and destination systems.
Managed migration, handling user's requirements to update the archive.
On-the-fly PDF conversion for legacy file formats.
Benefits
Reduced platform risk with migration to a modern platform.
Reduced platform risk with improved solution documentation for Dogs Trust staff.
Reduced platform cost via consolidation.
Increased user capability against content now residing in SharePoint Online.
Increased infrastructure efficiency by migrating content into the client's selected cloud platform.
Assisted Dogs Trust in achieving compliance with a supported platform and a file plan that considered security and disposition requirements.