Example Client Side Web Parts for SharePoint (SPFX)
Ok so a quick re-cap.
Microsoft are making changes to the page and web part model in SharePoint – the new SharePoint Framework.
To take advantage you are going to have to write or obtain web parts created in this way.  Luckily the great and the good of the SharePoint Community have been quick to rise to the challenge.
You'll find some links below.  If you wish to build these projects you will need a development environment (See this article) and some background on working with SPFX web parts (See this article).
If you want us to build any project for you then you'll need to drop an email with the url for your resources / CDN (maybe "https://company.sharepoint.com/sites/intranet/SiteAssets/spfx40/" for a test).
SPFX 40 Fantastic Web Parts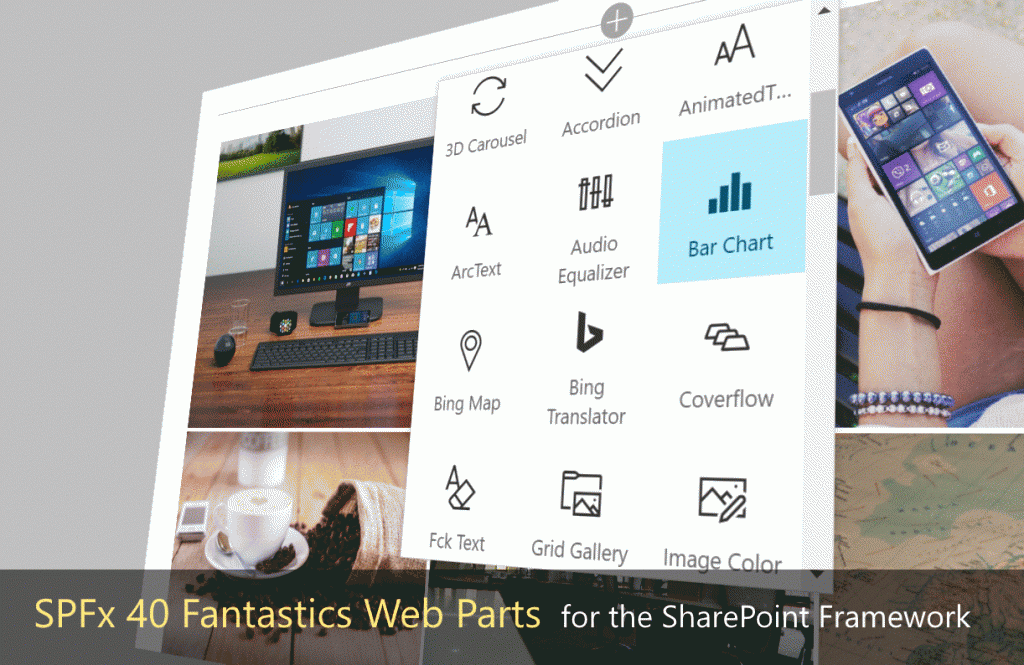 Available from here.
https://github.com/OlivierCC/spfx-40-fantastics