Microsoft has added Communication sites to SharePoint Online.
These allow users to create aesthetically pleasing micro sites within a SharePoint Online tenancy.  See below;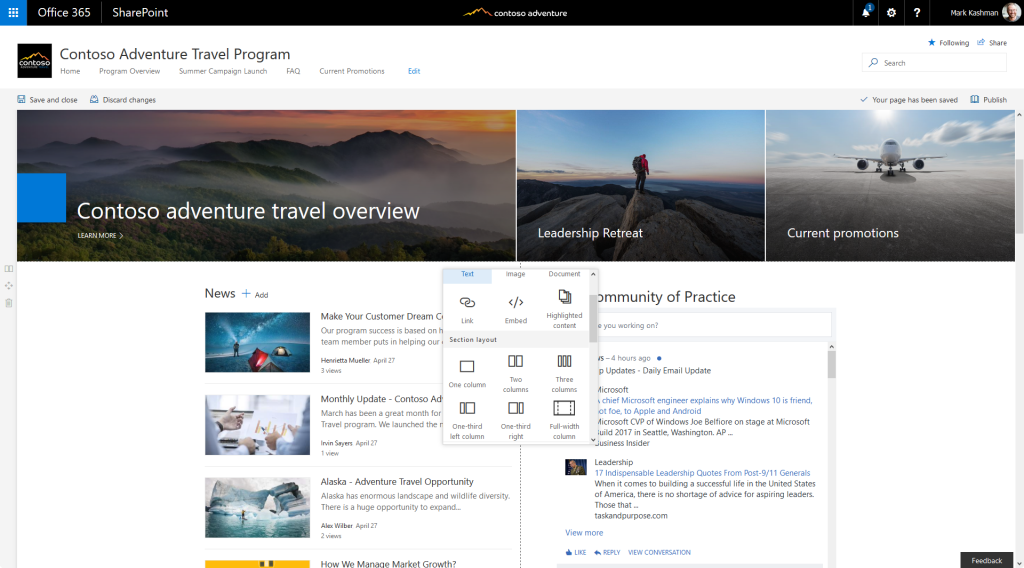 Communication sites are a useful addition to the capabilities of SharePoint Online and make it easy for users to create a nice responsive site.
Customisation capabilities, however, are not as rich as you had with classic SharePoint publishing sites so we will be working with those for a few years yet.
The standard supplied modern web parts are ok and with effort you can write your own using the SharePoint framework.
Further reading;
https://techcommunity.microsoft.com/t5/SharePoint-Blog/Reach-your-audience-via-SharePoint-communication-sites-in-Office/ba-p/70079
https://blogs.office.com/en-us/2017/06/27/sharepoint-communication-sites-begin-rollout-to-office-365-customers/
https://support.office.com/en-us/article/Create-a-communication-site-in-SharePoint-Online-7FB44B20-A72F-4D2C-9173-FC8F59BA50EB
https://dev.office.com/sharepoint/docs/spfx/sharepoint-framework-overview